Welcome to the Holy Trinity, Ambridge PA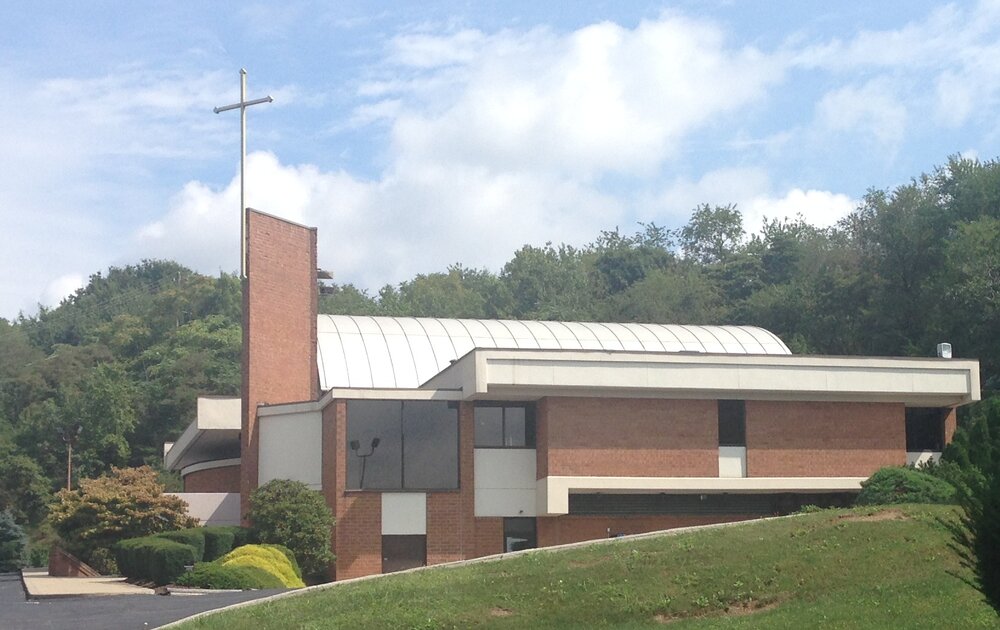 "Welcome one another, therefore, just as Christ has welcomed you, for the glory of God." - Romans 15:7
Through this web site, we are pleased to be able to introduce you to that same worship and fellowship as it is expressed in the life of our Parish. If you are a new member of our parish, or are considering membership, these web pages will acquaint you with what our parish offers to those who give it support and sustenance; to those who already belong to the church, we hope they will provide you with the assurance that your sacrificial offerings are received with profound respect, and are utilized to maximum effectiveness. They will, in any case, enable you to make the informed decisions that are necessary for a meaningful relationship with your church!
*THANKSGIVING BASKETS
The collection of funds for our Thanksgiving Basket Project continues through November. Sophia Chickos and Harriet Sickles will accept your donations. Baskets will be put together and delivered this Sunday, November 15. Thank you for your generosity.
*JOY TOY DRIVE
The children of JOY continue collections for their annual Toy Drive through December 6, providing toys and gift cards to the children at the Women's Shelter of Beaver County for Christmas. Their families are in difficult times of their lives and we can lighten the load a little with unexpected gifts! Please add your NEW and unwrapped toys to the big Toy Box near the coat rack. Gift cards may be given to Marion Vasilakis. Thank you!
*PARISH COUNCIL ELECTIONS
Nomination Papers for anyone interested in running for the Parish Council are in the Narthex and due next Sunday, November 15. Candidates must be a member in good standing as described on the nomination form. Elections are slated for Sunday, December 6.
*GOYA PING-PONG TOURNAMENT
On Sunday, November 22, following Coffee Hour, GOYAns are invited for Sloppy Joe's and a Ping-Pong Tournament at the Youth Center! Sign up during this Sunday's Coffee Hour and make plans to join us!
*TWO BIBLE STUDIES OFFERED DURING THE WEEK
The Morning Bible Study will meet on Tuesday at 10am and the Evening Bible Study will meet this Thursday at 7pm.
*GREEK SCHOOL TO RESUME
Greek school will resume for our adults and youngest level on Tuesday, October 20th from 5:30 to 7:30. We are looking for an intermediate level teacher. If you are interested, please see Paula.
*SEAFOOD DINNER TICKETS AVAILABLE
The Annual Seafood Dinner is already approaching and tickets are going on sale today. $125 buys one ticket for two people and there are ONLY 100 tickets available for the November 20 event. Zach Economos has tickets or you can send in your money to the office and your ticket will be mailed immediately.
*WATCH THE REBUILDING OF ST. NICHOLAS ONLINE
A live stream video feed is now available to view the real time rebuilding of St. Nicholas Greek Orthodox Church and National Shrine at the World Trade Center at this link: https://www.stnicholaswtc.org/webcam
*NOW YOU CAN PAY STEWARDSHIP BY CREDIT CARD!
Not able to make church every week? Do you often forget to bring cash? Did you stop carrying a check book? Have you ever thought of making your monthly contribution via debit or credit card? Well now you can! Set up your monthly contribution to be taken right out of your checking account on the date of your choice; or get your cash back bonus by using your credit card to make your contribution! Have questions? We would love to answer them for you! Please contact Connie Barlamas at cbarlamas@gmail.com or 724-624-1993. Of if you would like to sign up, forms will be in the church office for you to fill out!
*SCHEDULING TRISAGIONS AND MEMORIALS
Please contact the Church Office directly to schedule upcoming Trisagions and Memorials. Also, hand the list of names to be remembered directly to Father on the day of the service. Thank you.